Metamorphic Me
Metamorphic Me, Massage Therapy, Serving NY & NJ areas
Andrea Brown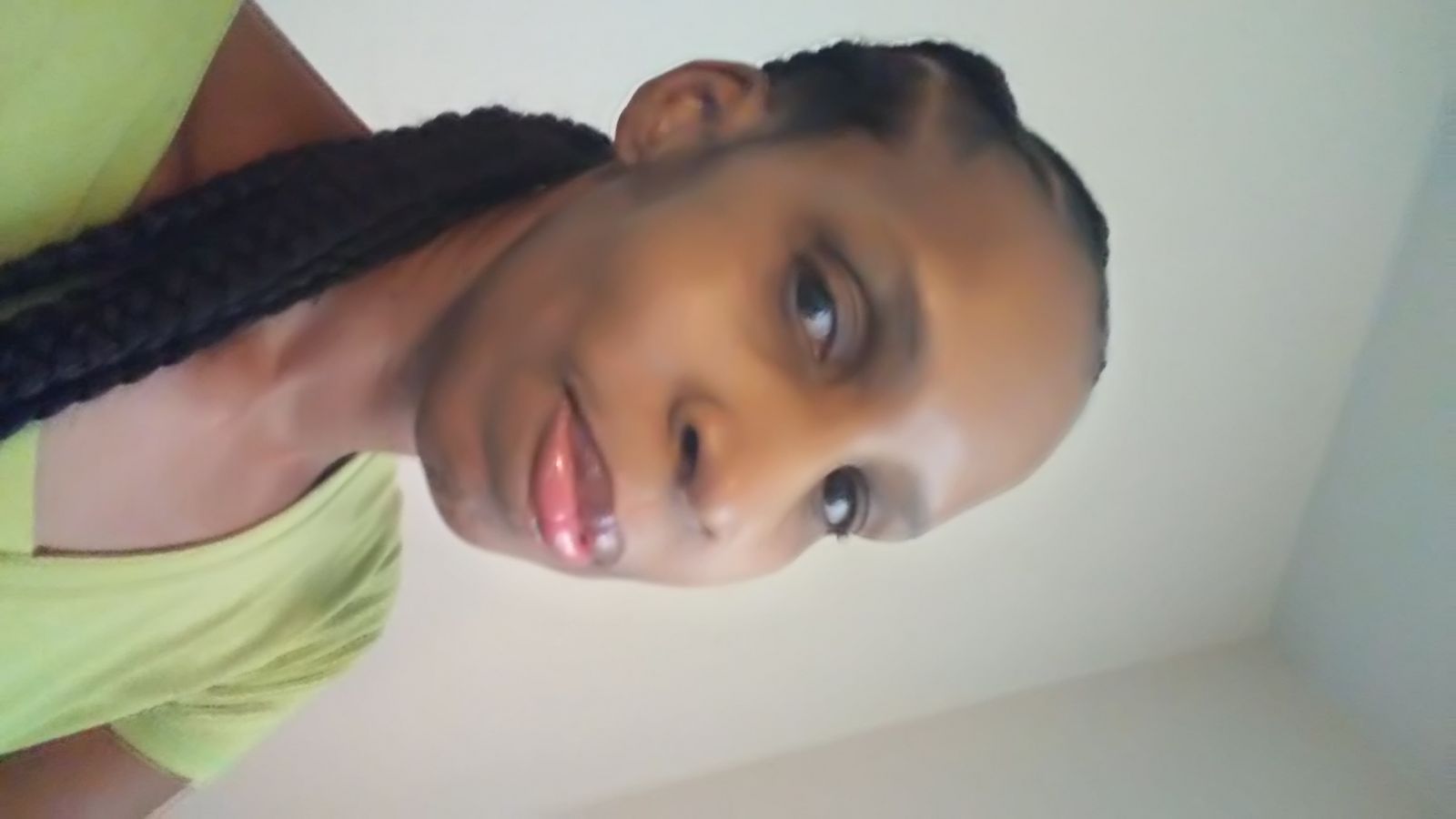 NY LMT since March 2014
NJ LMT since Sept 2011
Graduated:
Cortiva Institute: Hoboken, NJ
NJ Program June 2011
NY Extended Program (completed 1080 hrs) March 2012
ABMP Member Since 2011: ABMP Certificate of Insurance 2019-2020
Resume: Andrea's Background Experience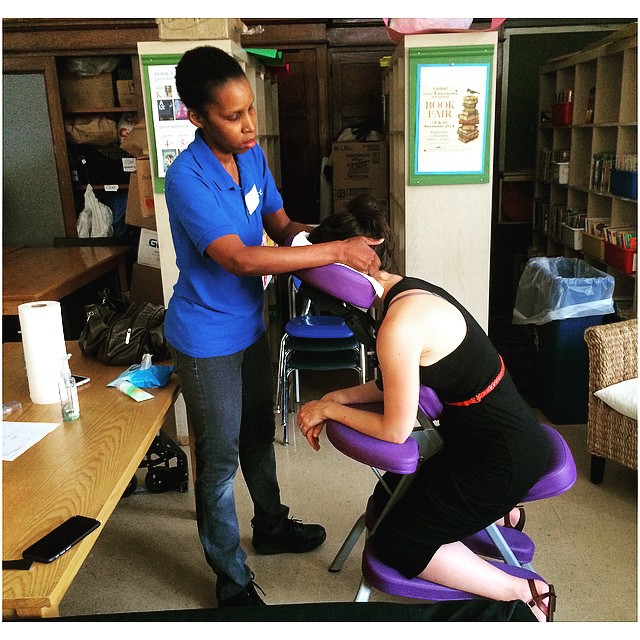 "Our wonderful therapist Andrea providing a relaxing neck massage at today's chair massage event at the Community Roots Charter and Middle School, Brooklyn NY on 5/27/2015."
Prior to a career as a massage therapist, Andrea was not a stranger to volunteering and fundraising. As a former bank employee, she was a member of the department's queue board team. She participated in various events such as Race for the Cure, MS Walk, and AIDS Walk. While raising monies for each of these events, she simultaneously found a way to collect donations for school supplies for a public school in Jersey City, NJ. Her son was attending this school and the budget didn't cover most of the supplies needed for the children in her son's Pre-k class. As a massage therapist, she continues to find creative ways to fundraise and/or volunteer her time with mostly the use of her own monies.
She is honored to have been a part of the Oncology Massage Research Project at UMDNJ in Newark, NJ. This pilot research project ran for six weeks from June through July 2012. Along with five other Massage Therapists, she offered her services giving fifteen minute massages to cancer outpatients receiving either chemotherapy or radiation treatments. She strongly believe in giving back by volunteering throughout the year. She continues to participate at various local charitable events such as Bike MS and NY Avon Breast Cancer Walk.
She is also proud to have been featured in the Virginia Harkness Sawtelle Department of Radiation Oncology September 2013 issue at HUMC Mountainside hospital.
© Copyright 2022 Metamorphic Me . All rights reserved.